5
minutes
Track your HR processes in Jira with JExcel, an Excel-like interface for business users!
Jira is one of the most versatile project management tool for business teams, including human resources as well. If you have Jira and you are looking for an add-on to organize your HR data and keep everybody on the same page, JExcel is an excellent app for that.
Track all applicant data in a single, Excel-like interface
Manage on-boarding and off-boarding processes
Create versatile reports on applicants, salary claims, etc.
Customize & work independently from Jira admins
You have several Jira projects to manage on- and off-boarding data which are displayed in several Jira custom fields, such as single- or multiline text, number, radio button, checklist, single or multiple choice, data picker, date-time picker, etc.
We have put together a sample Jira HR workflow for illustration, and we use the following custom fields for this sample project:
Name (single-line text)
E-mail (single-line text)
Phone number (number)
Position applied for (radio button)
Salary claim (number)
Currency (radio button)
Last day in work (date picker)
Permissions to revoke (multiple choice)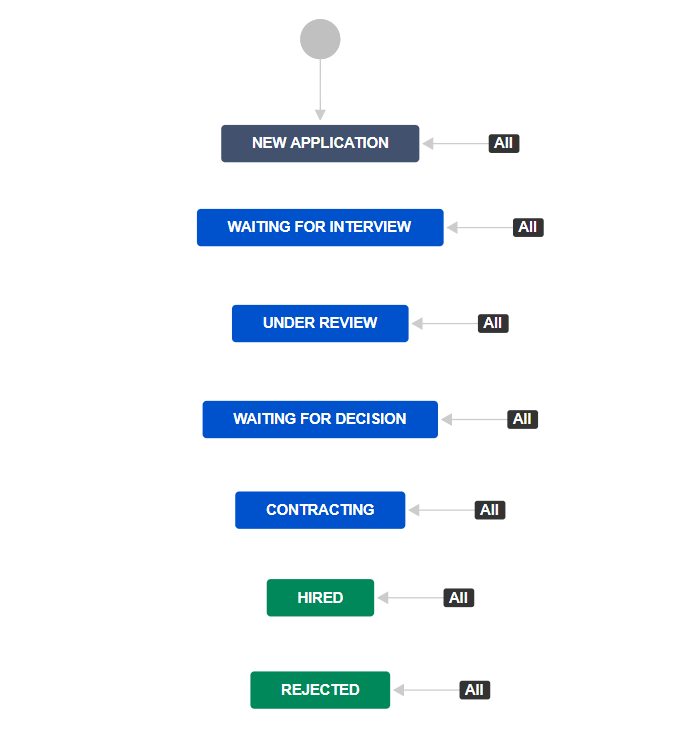 Get everyone on the same page!
Manage all applicant data on the same page, in one Excel-like interface

Colour Jira tickets with applicants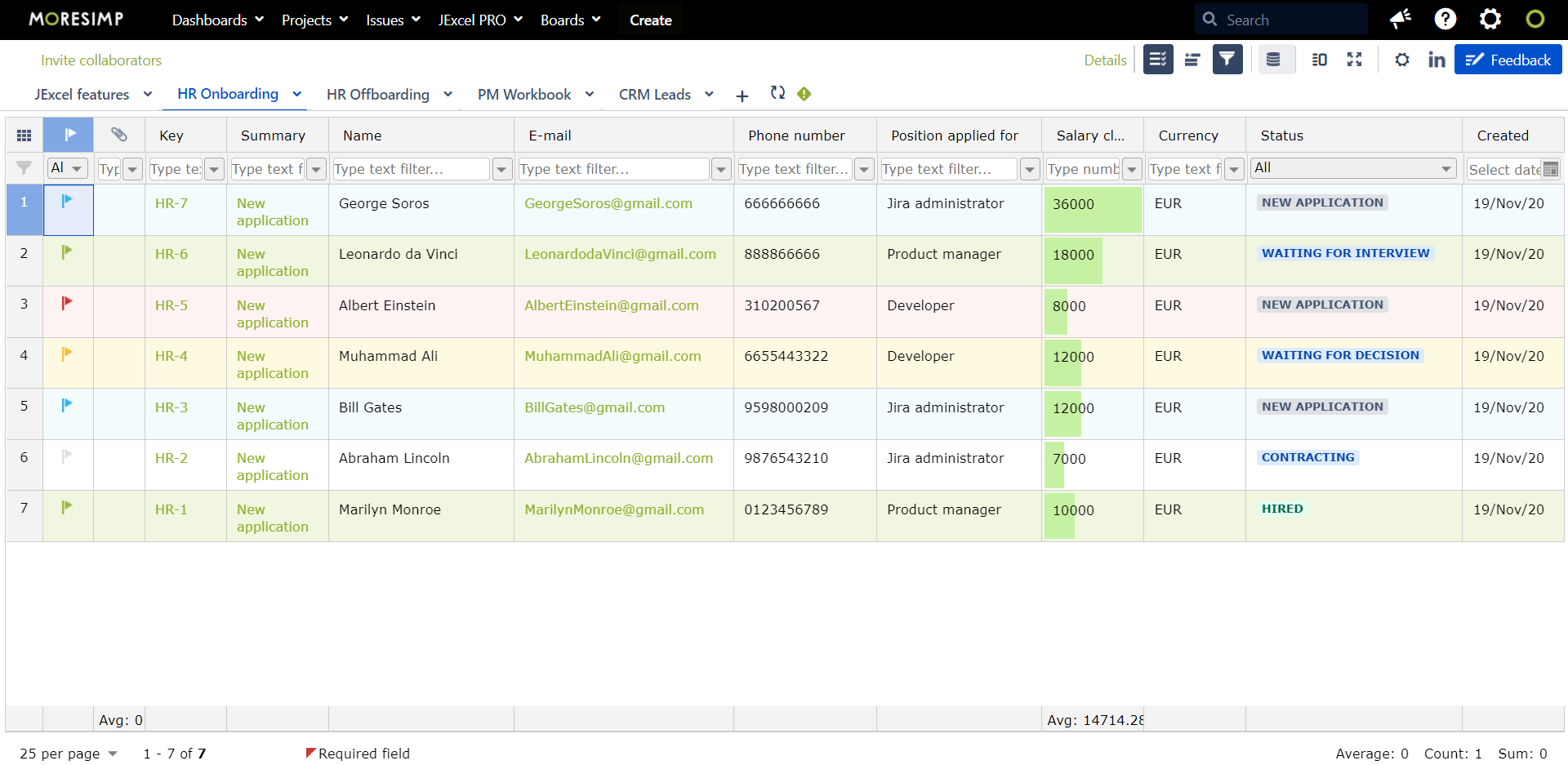 Manage application status!
Manage all applicant data oNew applicant? Waiting for an interview? Hired? Rejected? Define your process and manage your applicant status more simply.n the same page, in one Excel-like interface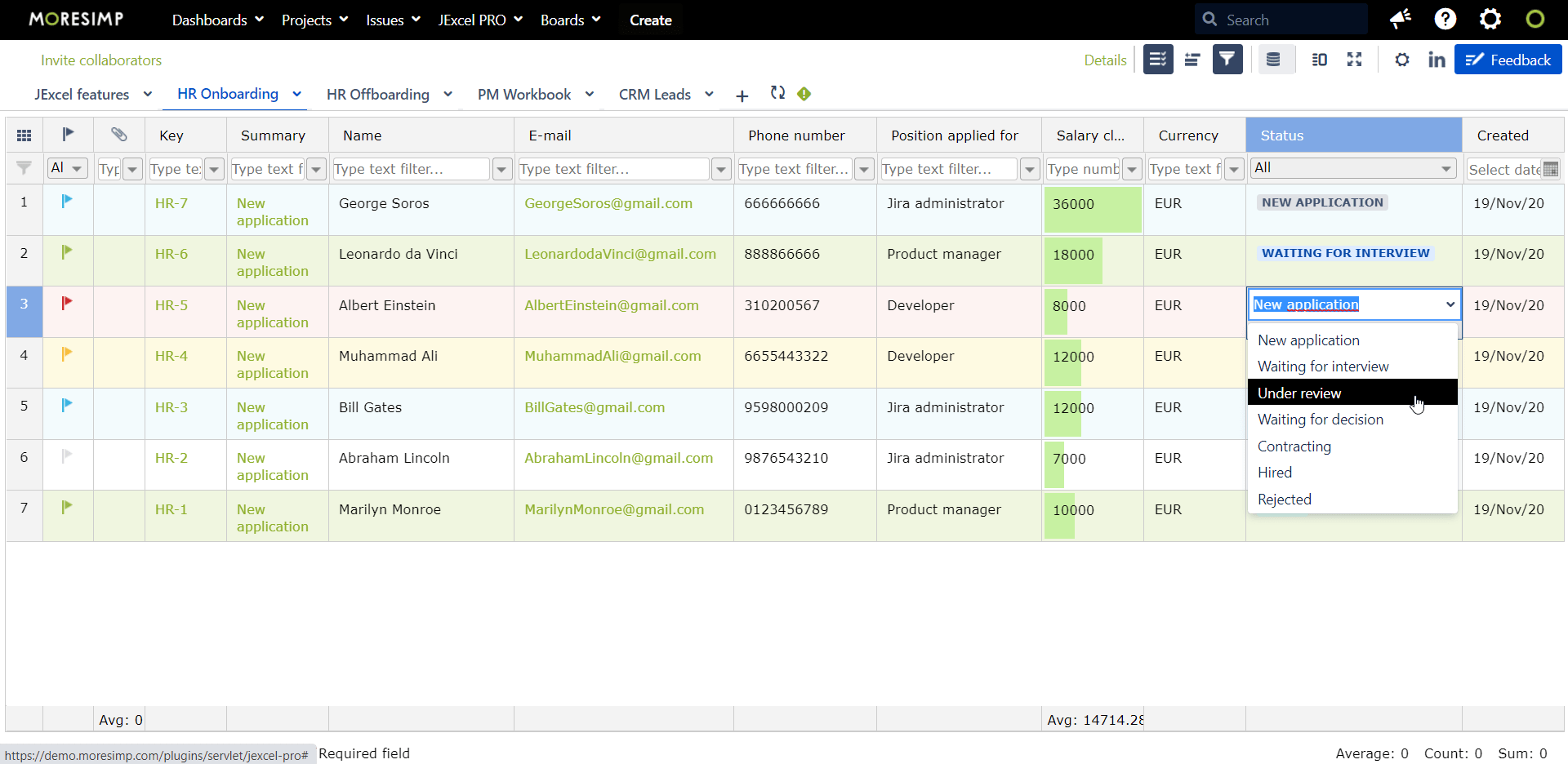 Compare salary claims!
Enhance vizualization and facilitate easy understanding by JExcel charts.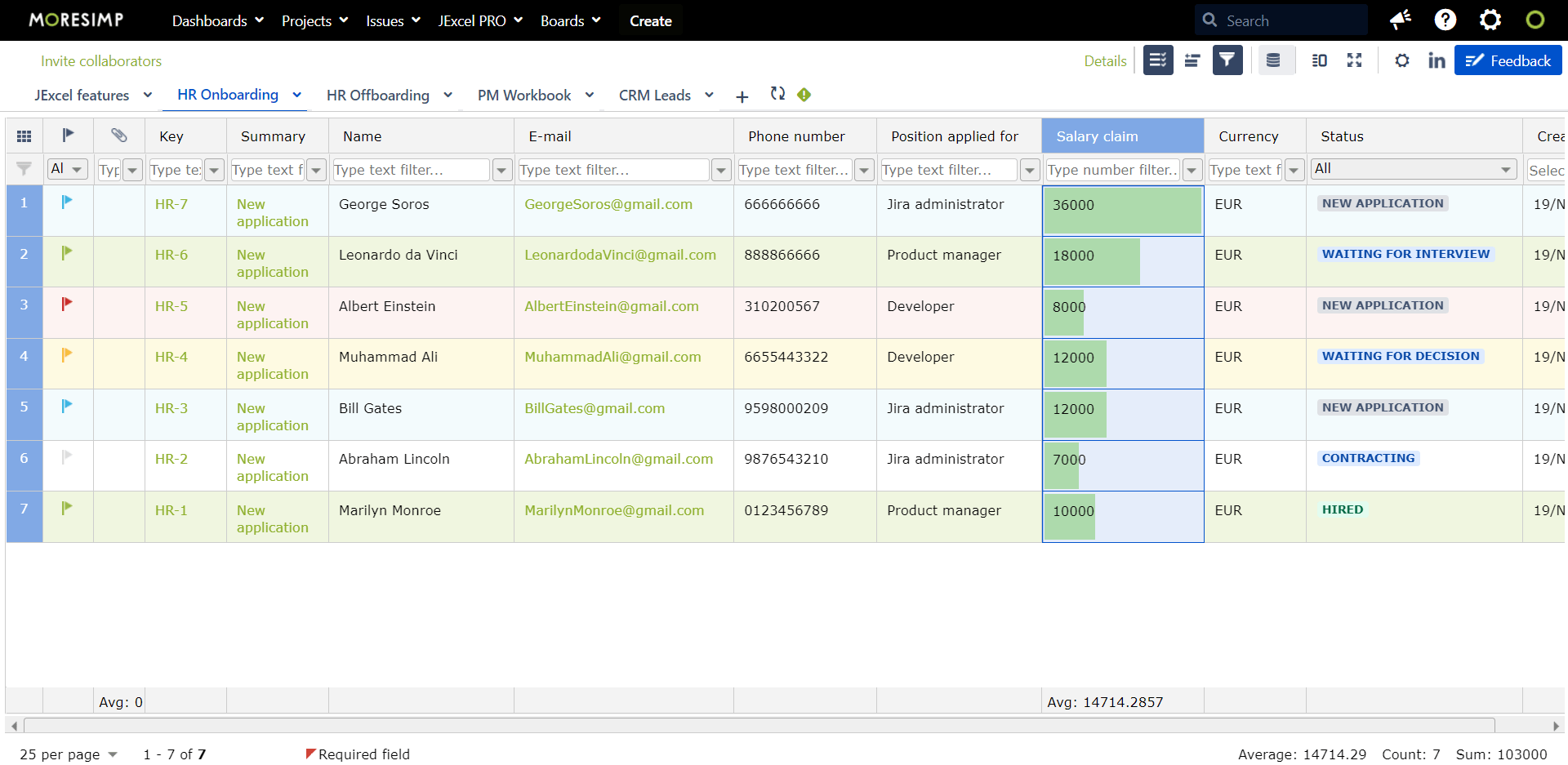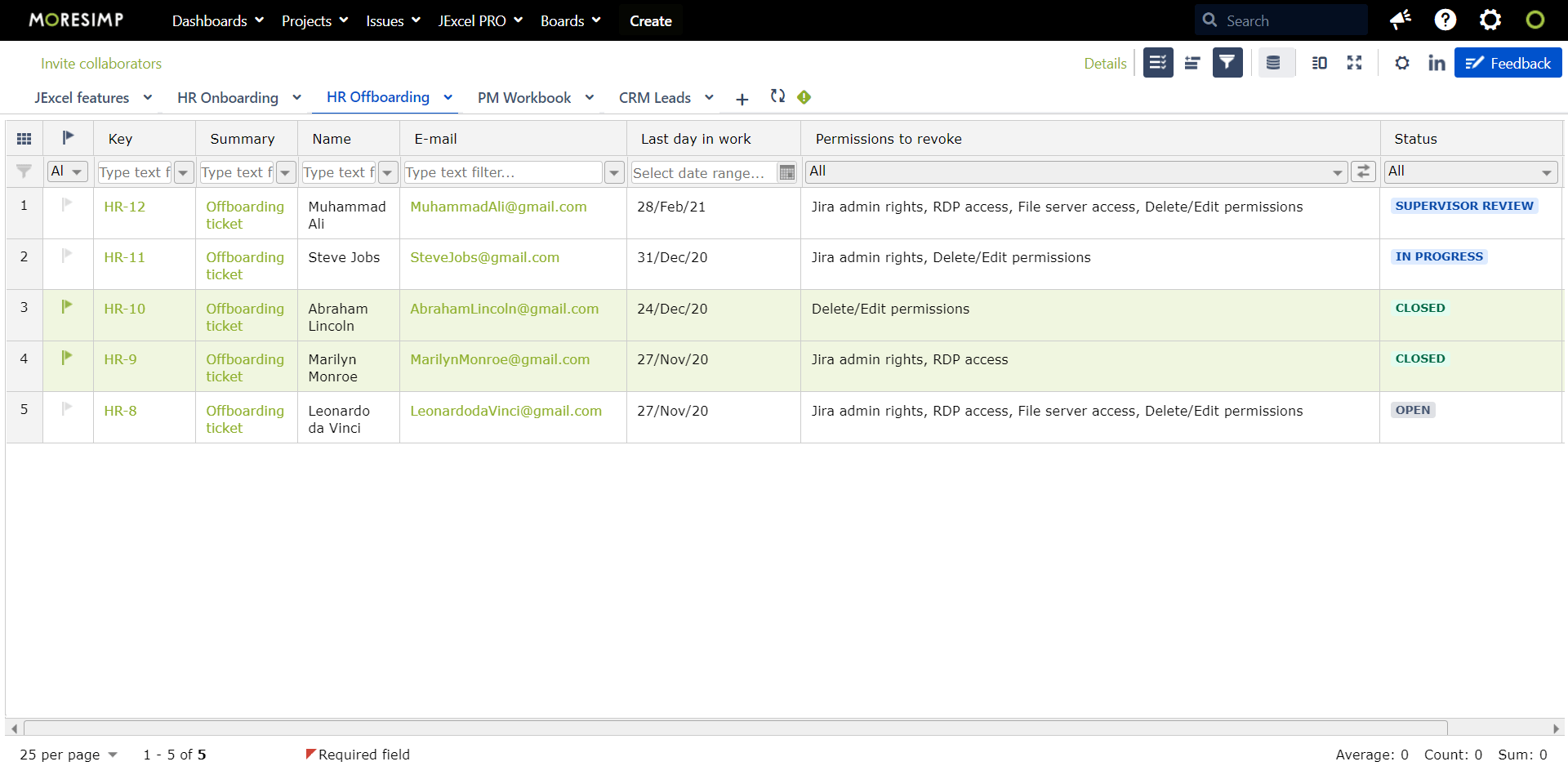 Create quick HR reports!
Create HR reports on applicants, positions, salary claims or a specified time-frame.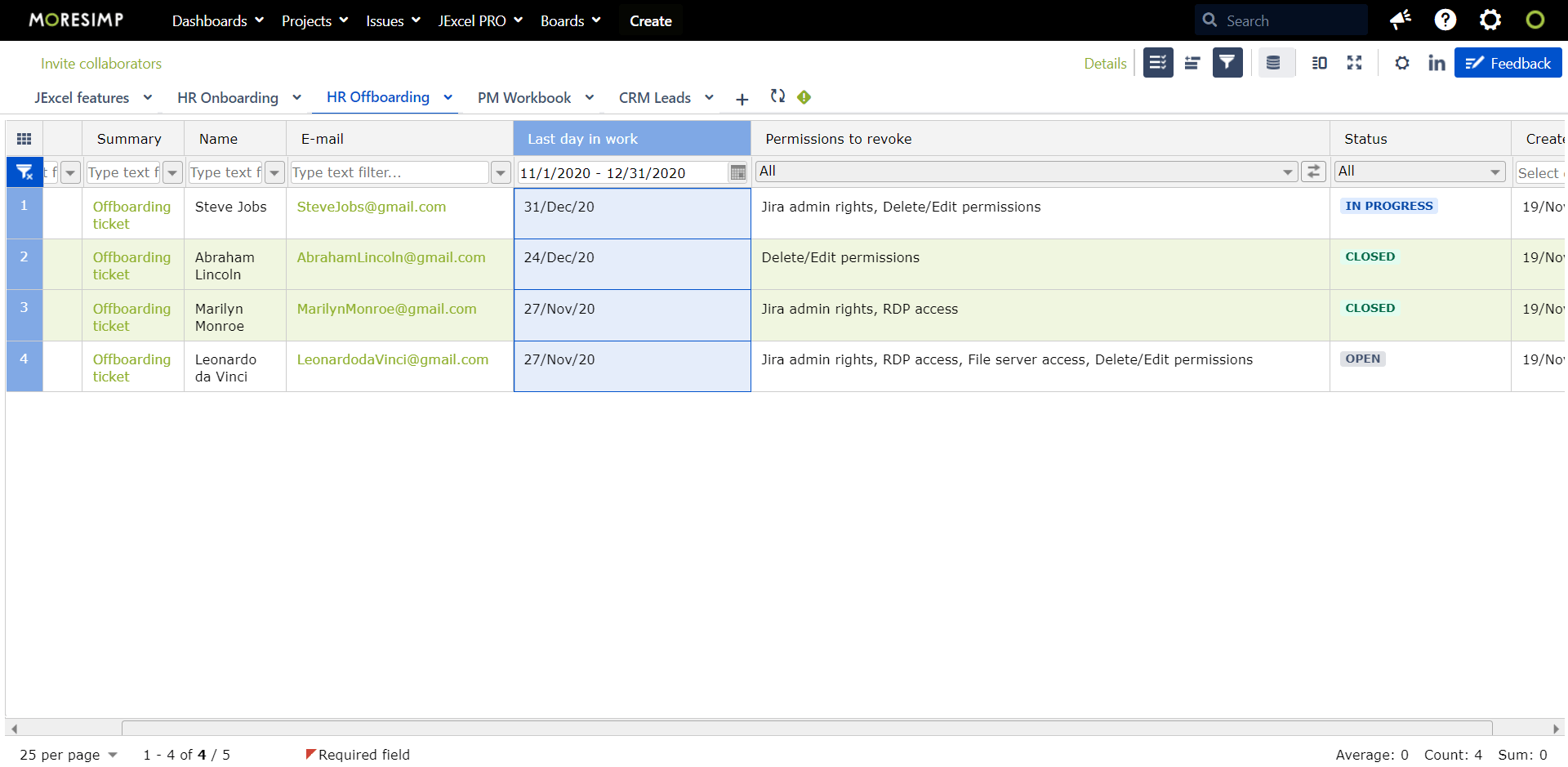 Create your own calculated columns!
You don't need to wait for the system admin anymore, if you JExcel for Jira. Create your own calculated columns to get average/sum/min/max values and work independently.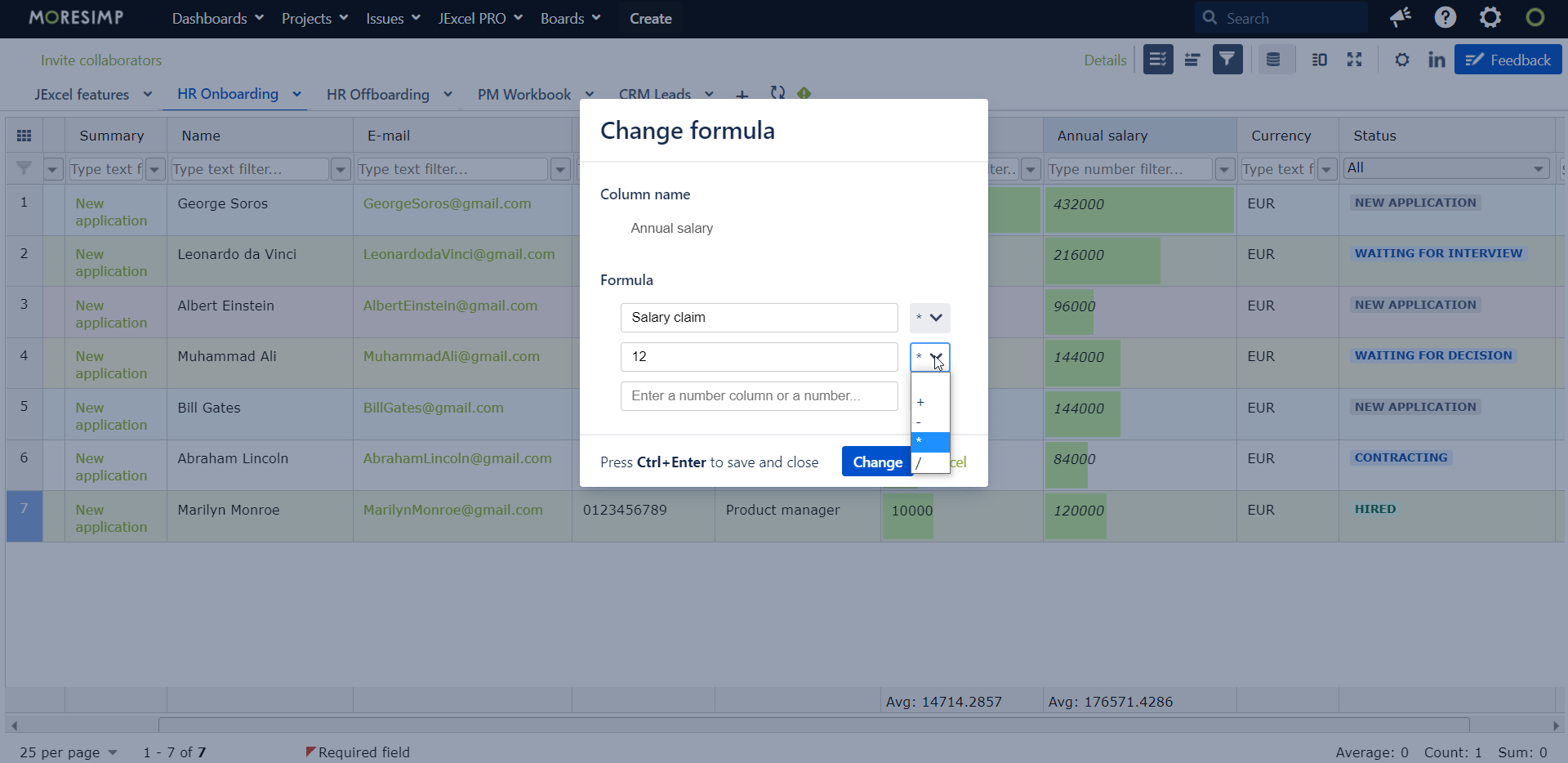 Remember future events easily!
Manage upcoming event – the last workday – easily!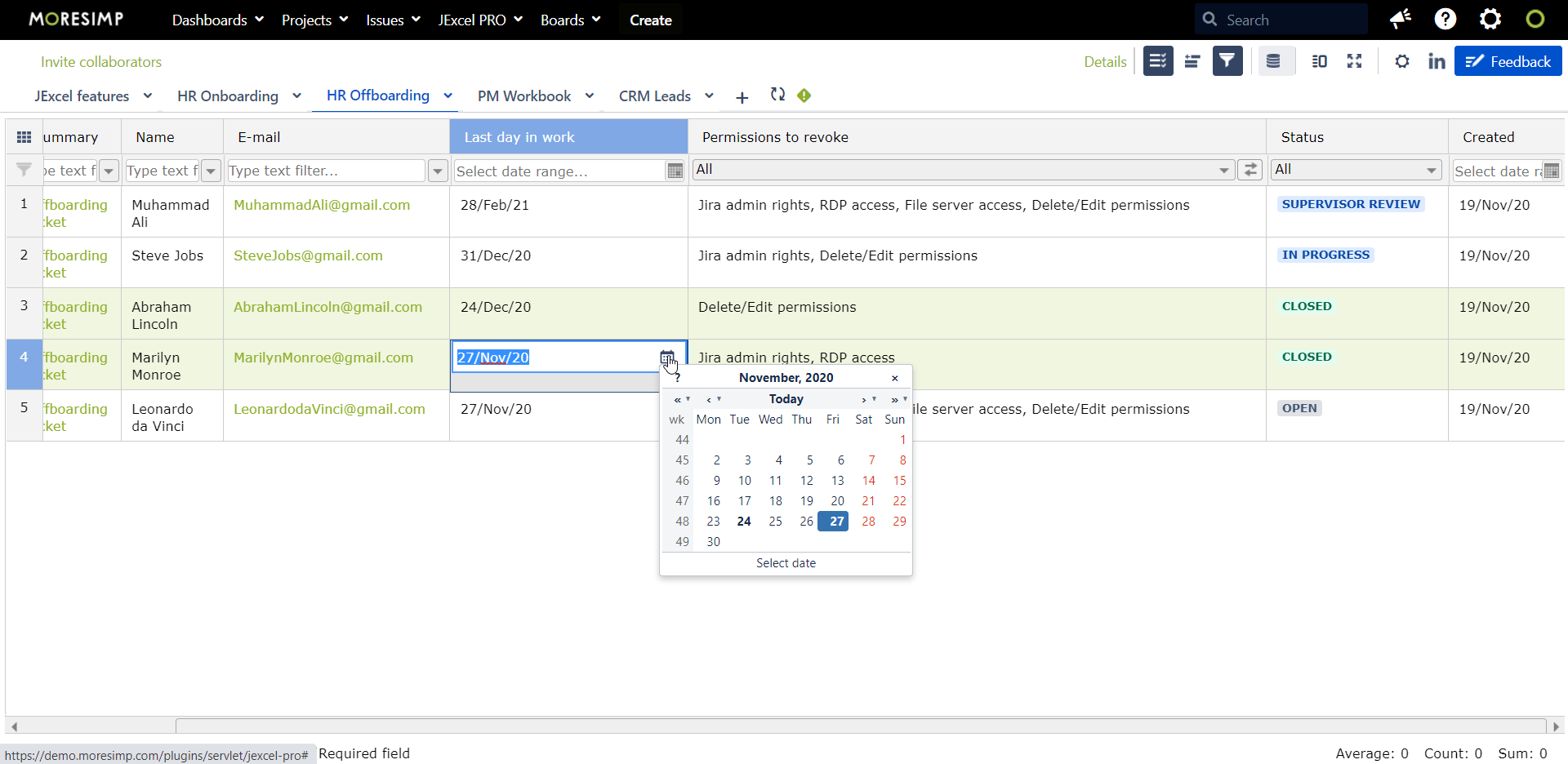 Customize your Jira!
Rename your Jira fields and make ypur everyday work more convenient.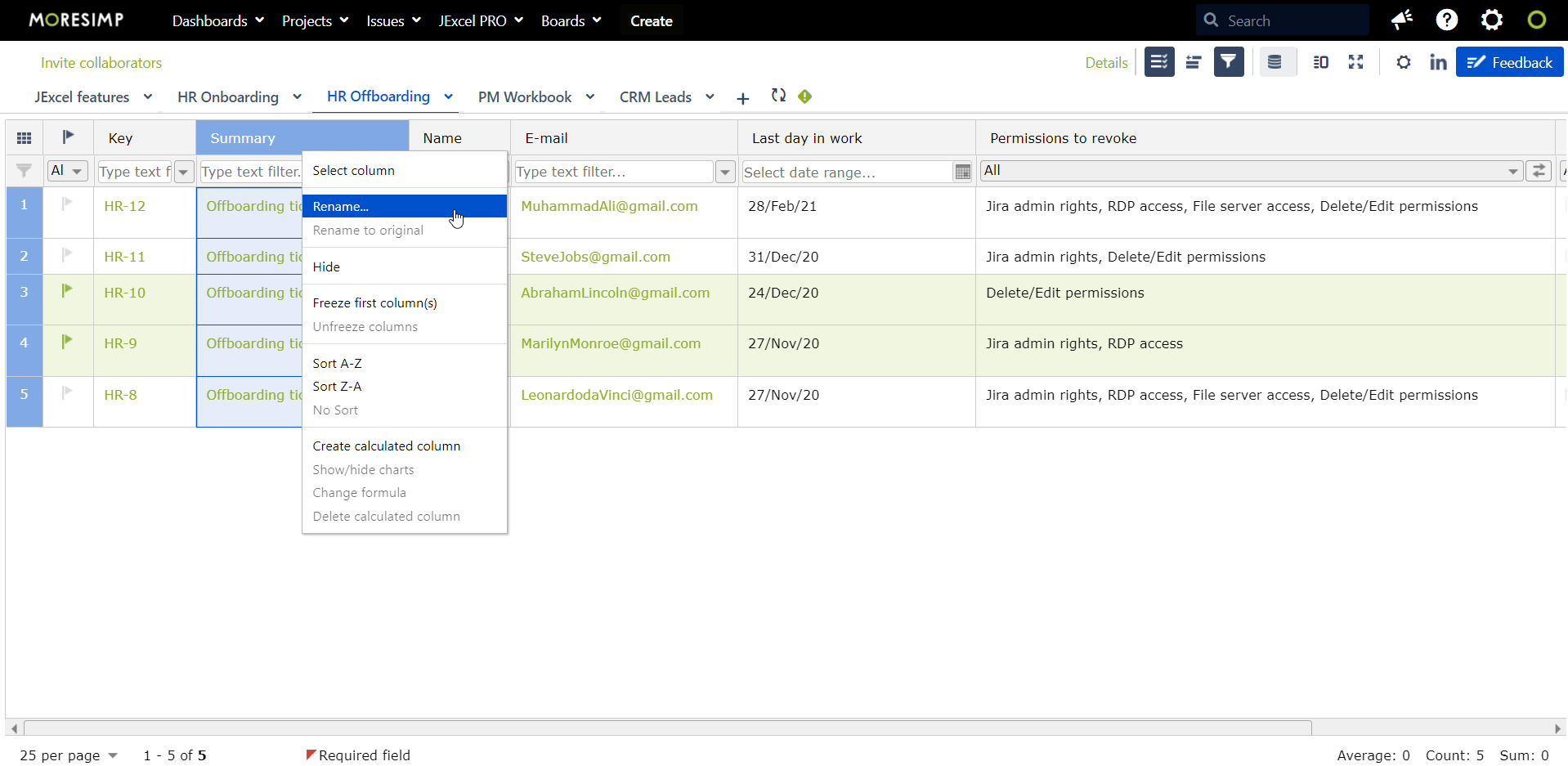 Collaborate with your team!
You can easily manage if your collegues have left you any comments or uploaded a new attachment.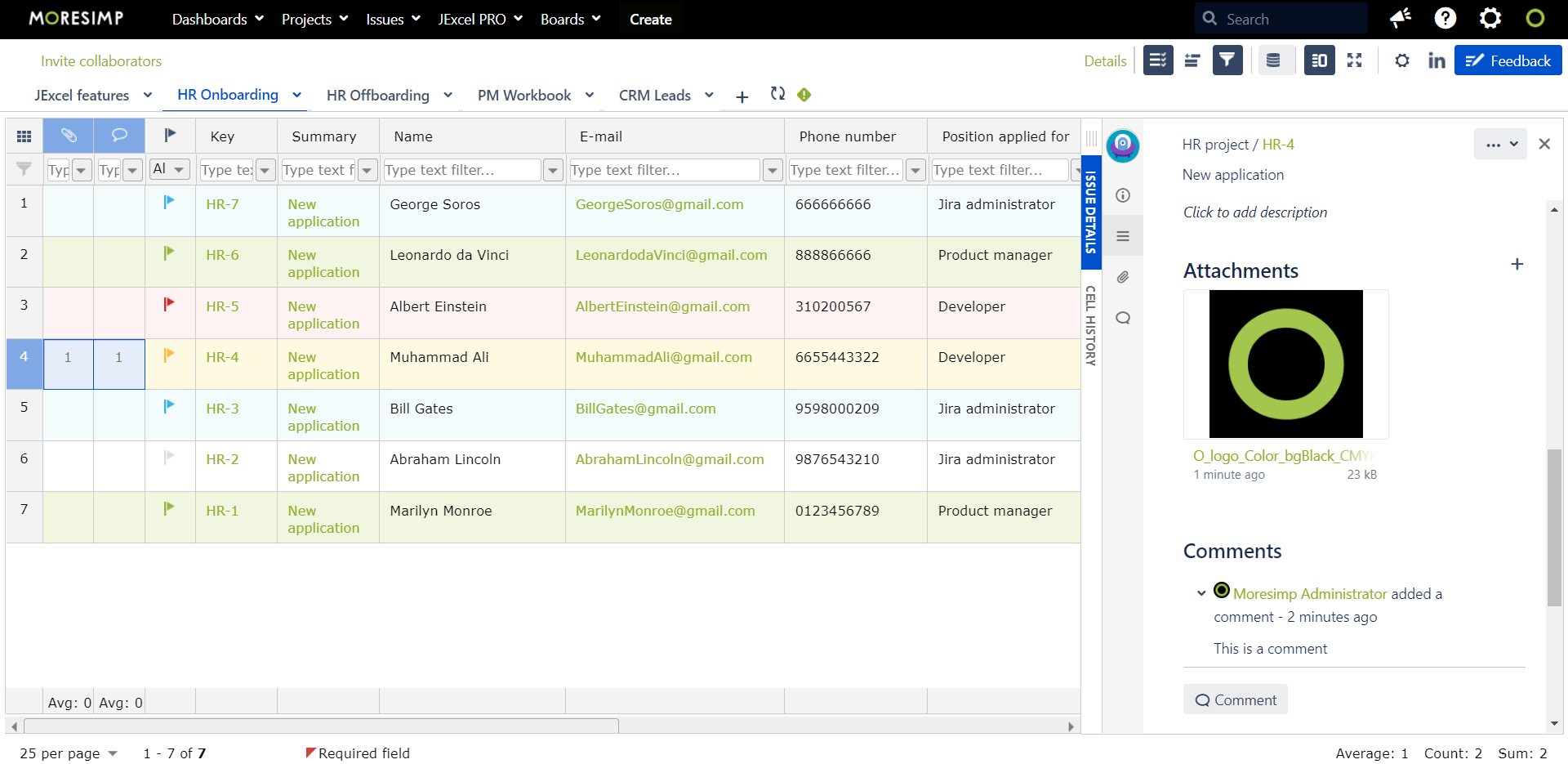 Create new tasks!
Create new tasks directly from your workbook and view task details by opening JExcel sidebar.