3
minutes
Your Jira challenge
You have Jira and want to manage different types of issues, assignees, developers and estimations with possible financial data. Moreover, you want to follow task and sub-task relations in a simple Excel-like table.
You have one or more Jira projects which contain various issue types, such as:
epics,
stories,
tasks,
sub-tasks,
bugs,
You also have several Jira custom fields with issue data. (Custom field types can be single- or multi-line text, number, radio button, checklist, single or multiple choice, date picker, date-time picker, etc.)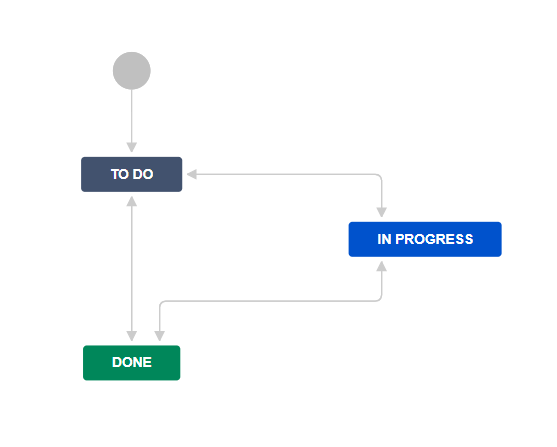 How JExcel for Jira can help
Make your data eye-catching!
Visualize your versatile data in an Excel-like view.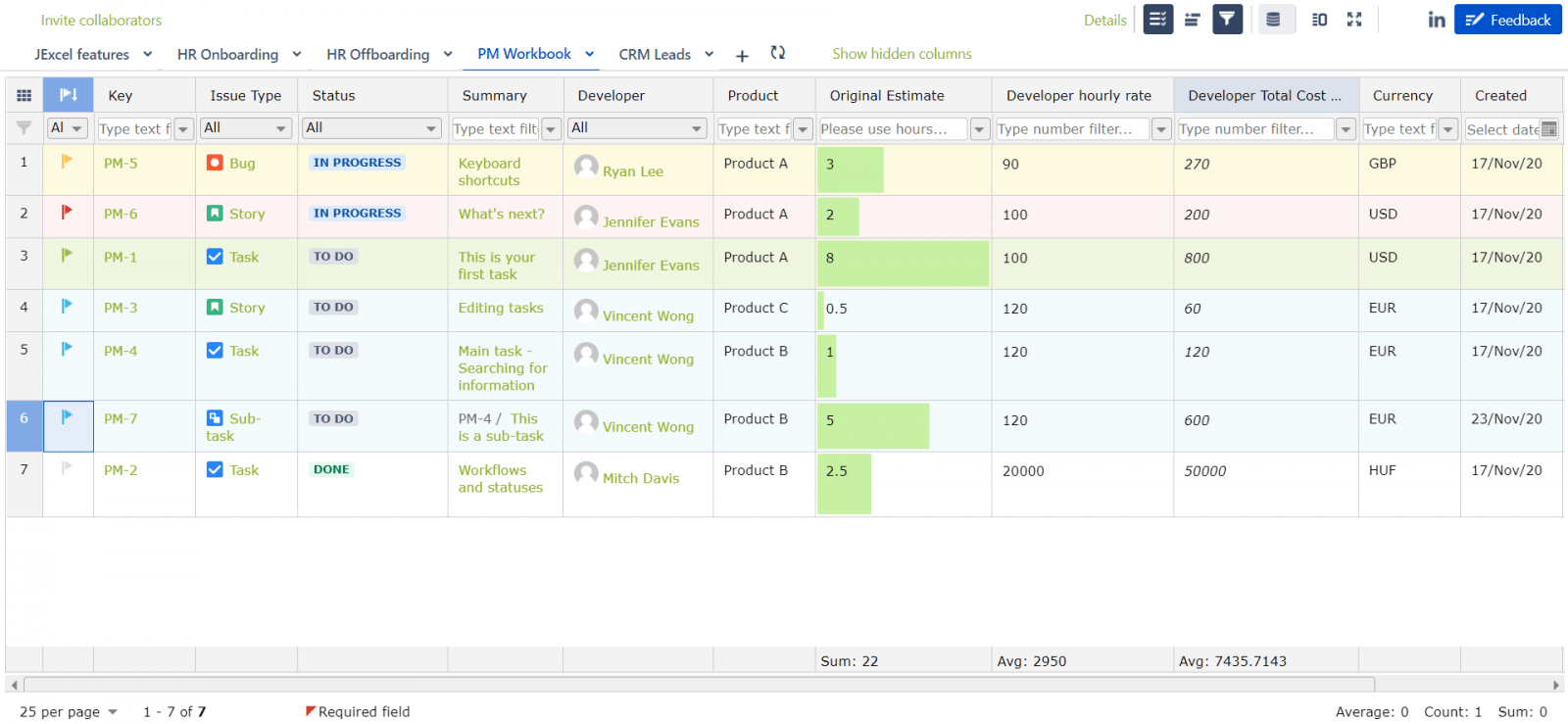 Visualize tasks and sub-tasks, flag rows with different colours e.g. by developer, product, project, issue type, estimation, etc.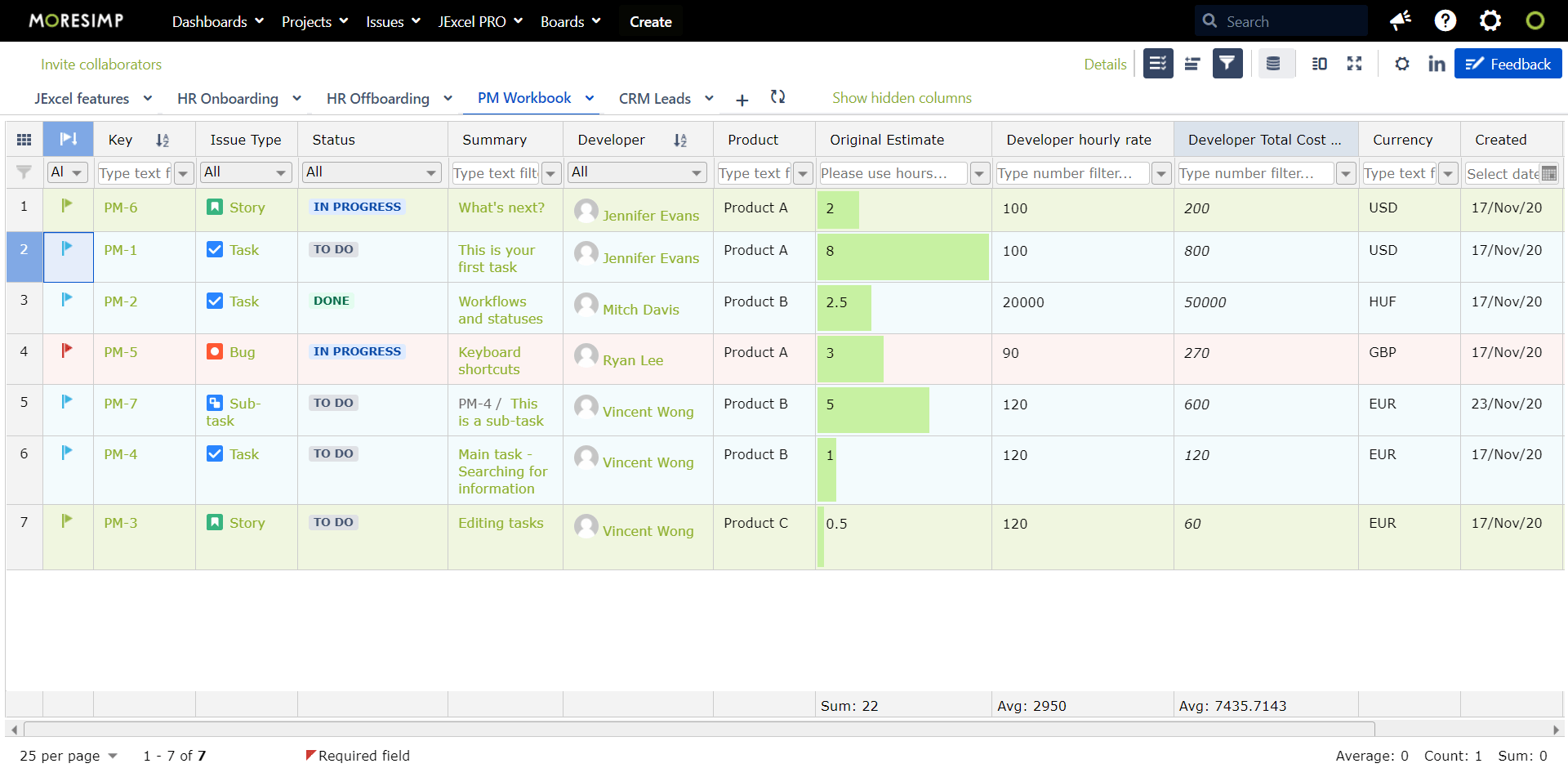 Visualize data by charts.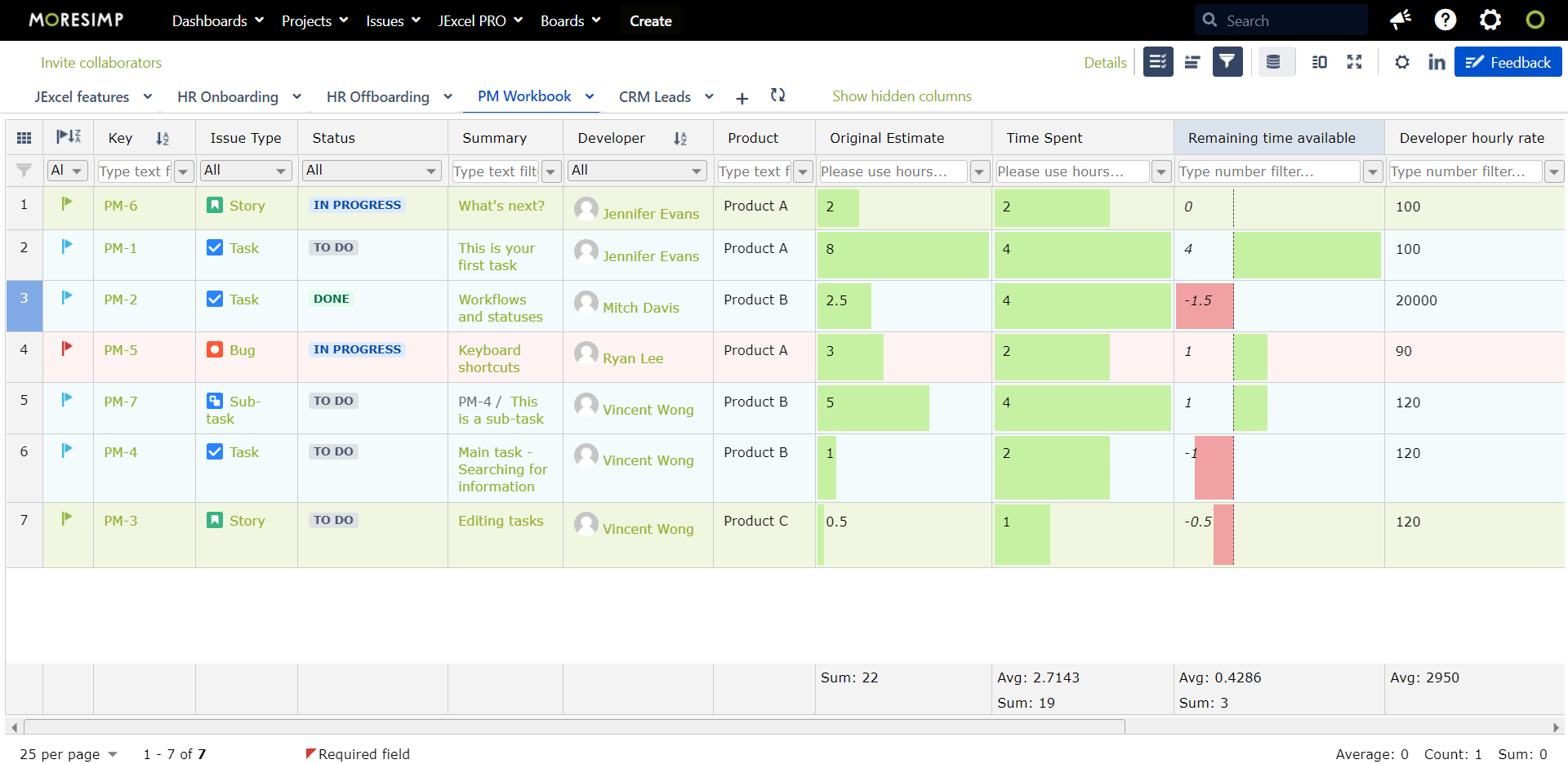 Manage your team!
Review team member's tasks with ease, delegate issues directly from your JExcel grid.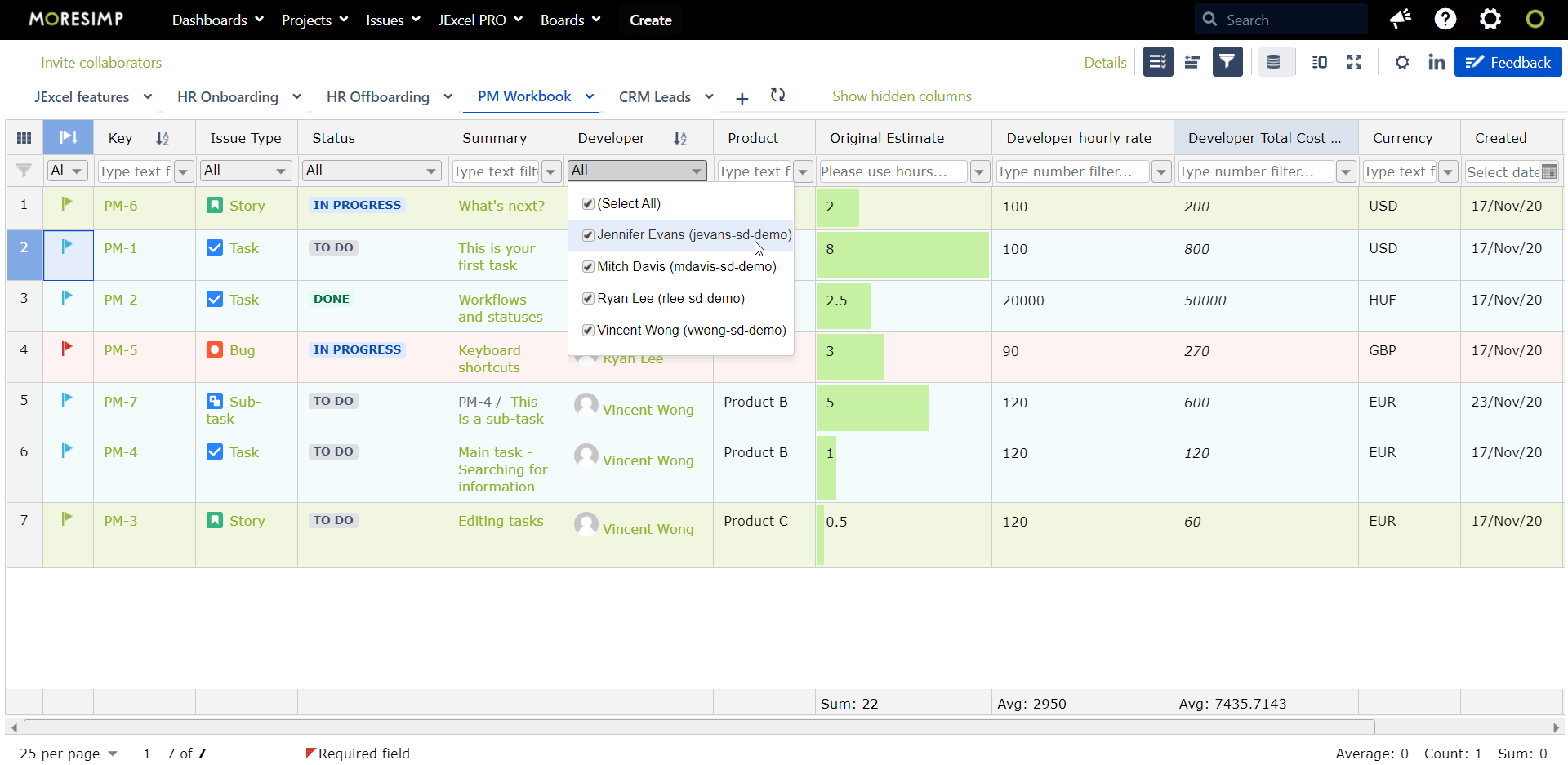 Customize your Jira and don't wait for the admins!
Create calculated columns from numeric data without the need of creating new fields in Jira (which would involve Jira admin assistance and possible scripting).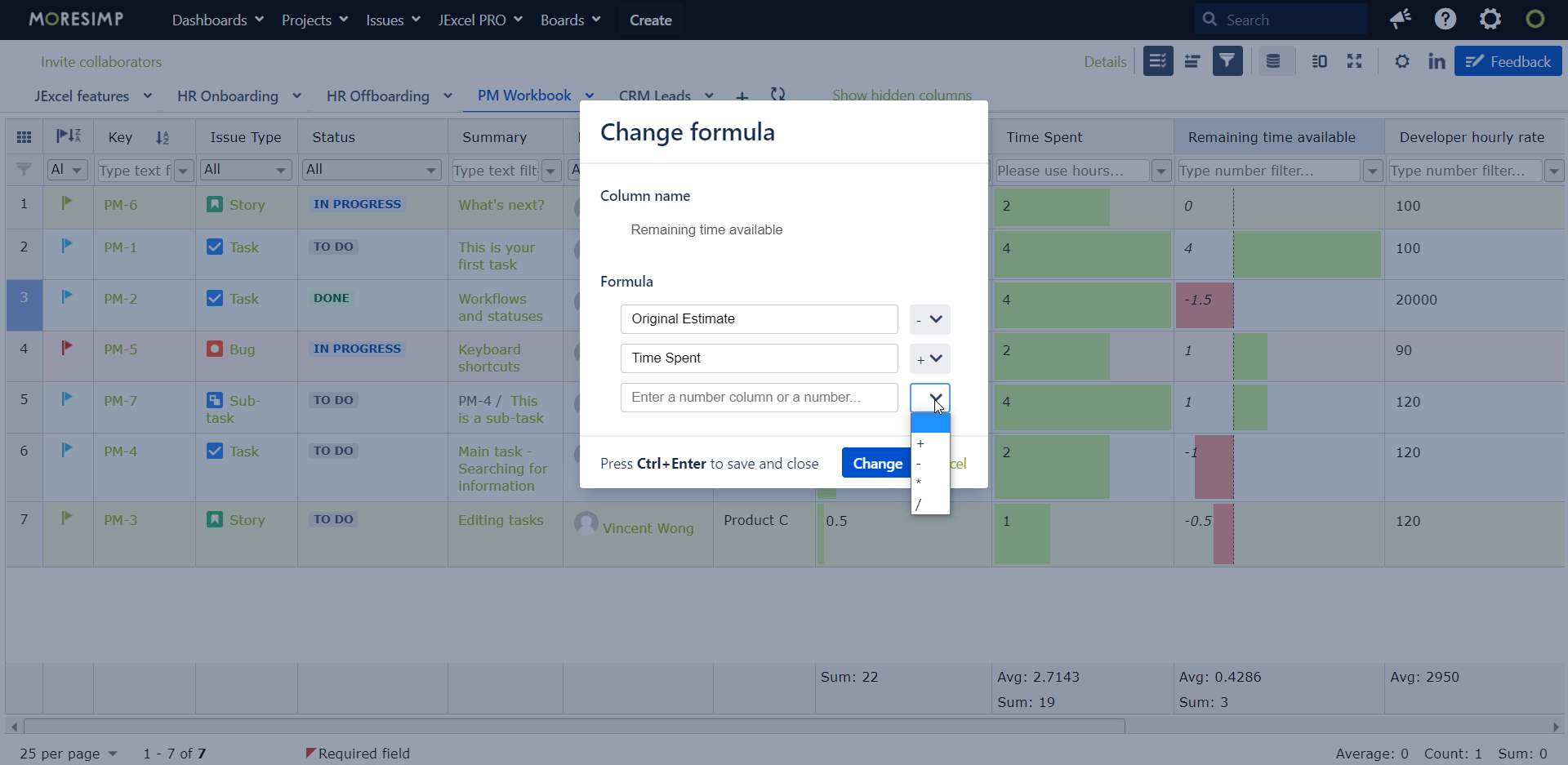 Get average/sum/min/max values for numeric or financial columns.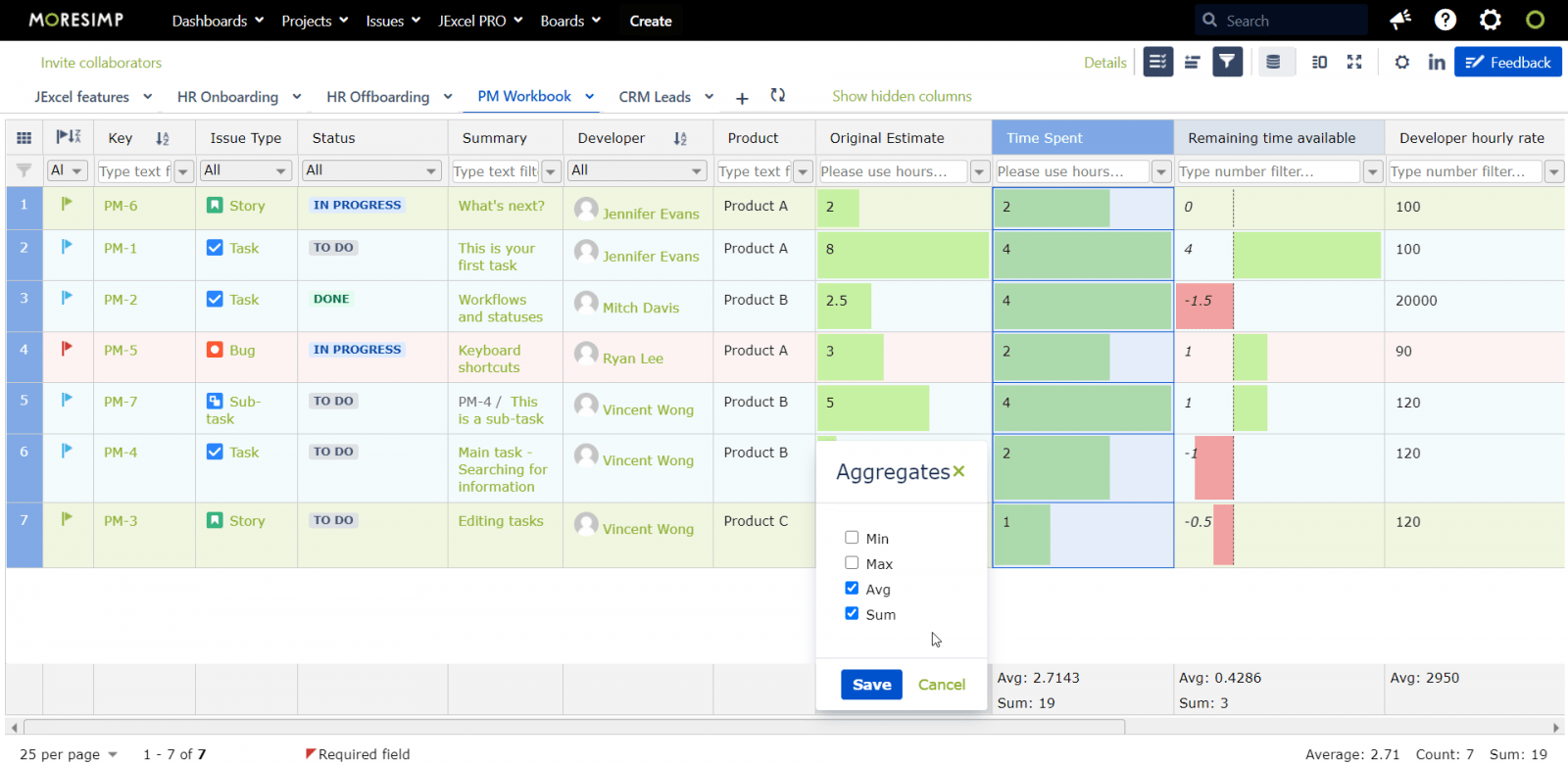 You can even rename your Jira fields to better suit your needs.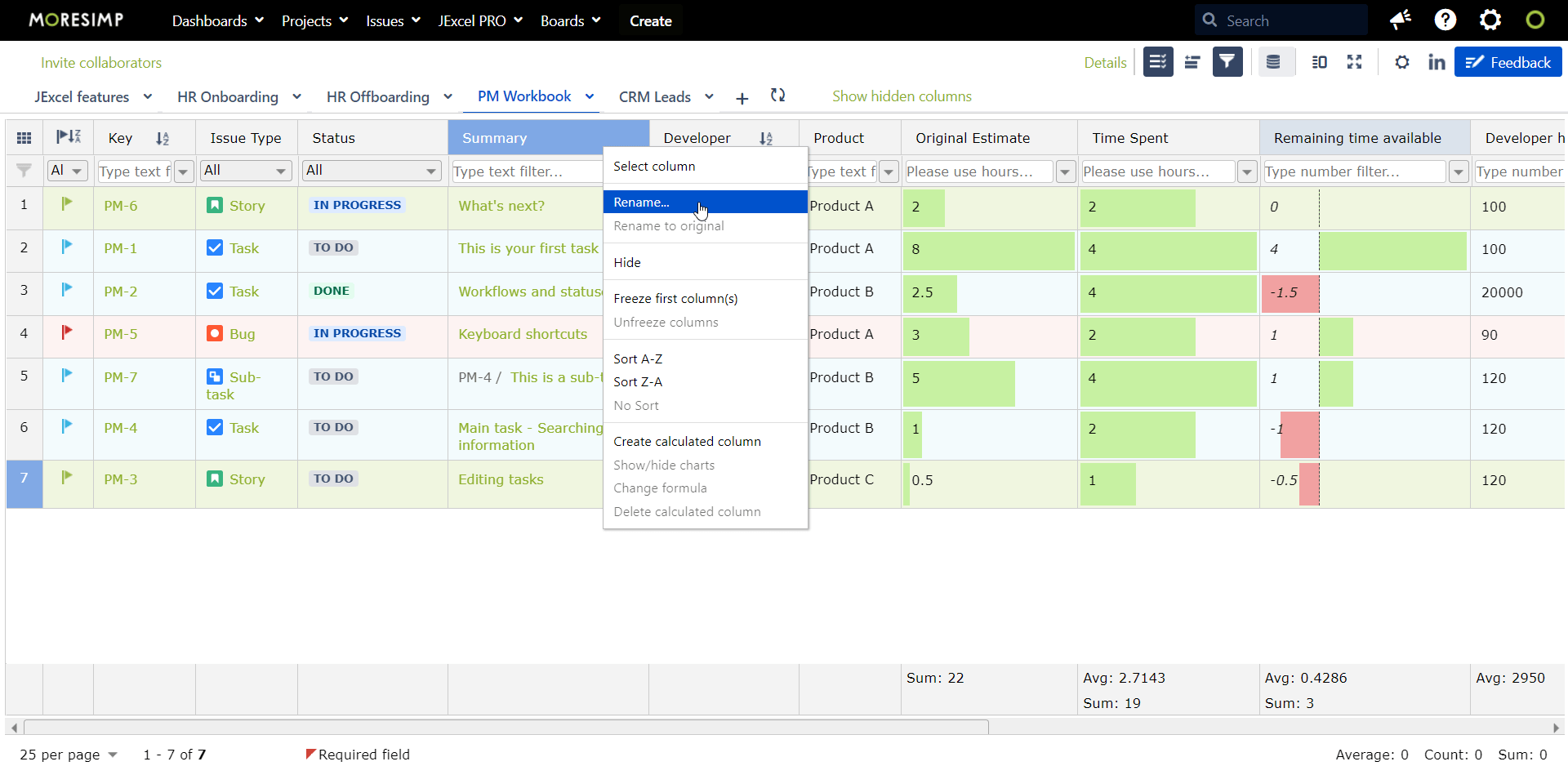 Create quick reports!
Create reports for managers about estimation, progress, cost, dates, etc. based on specific time ranges.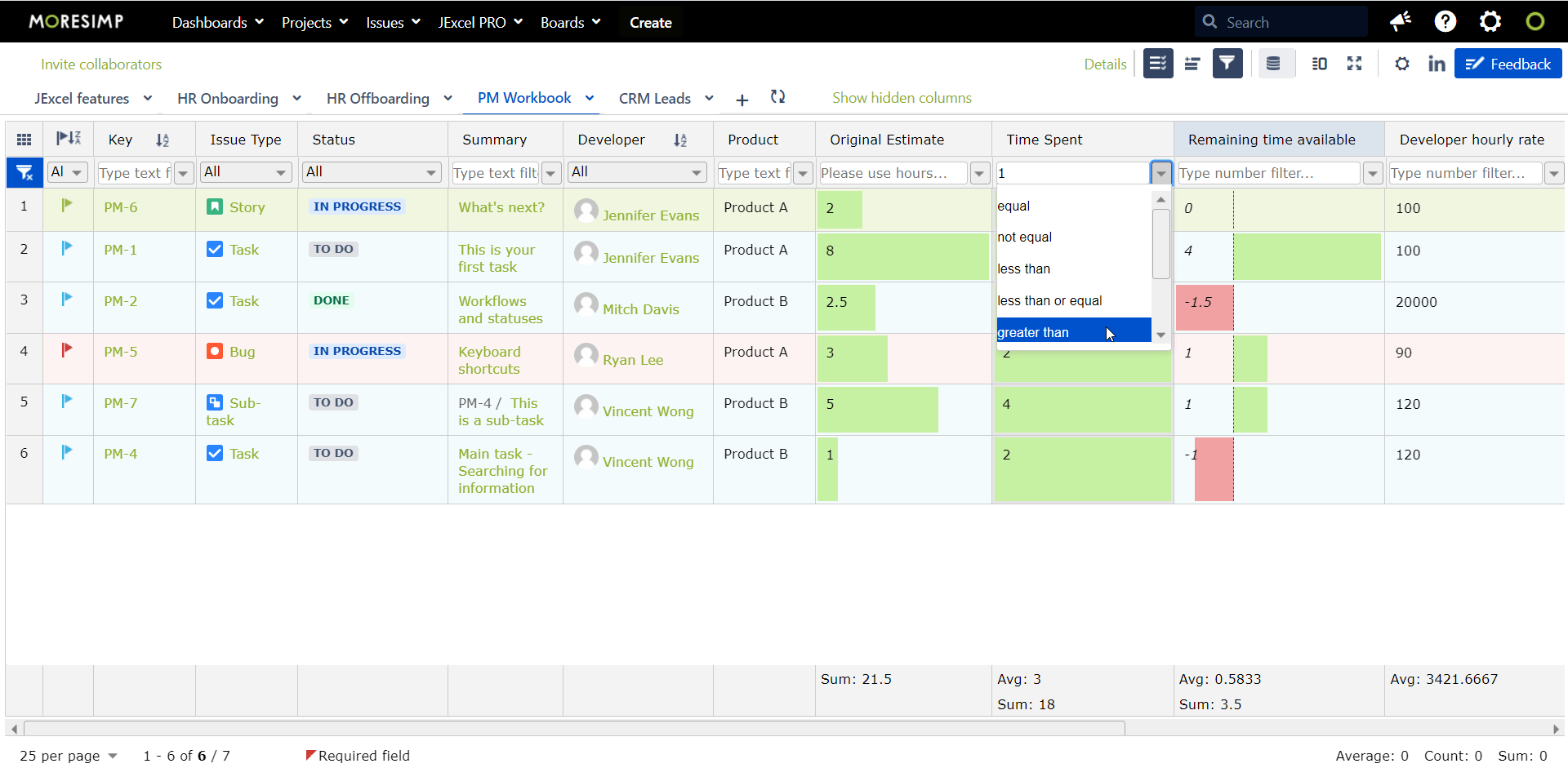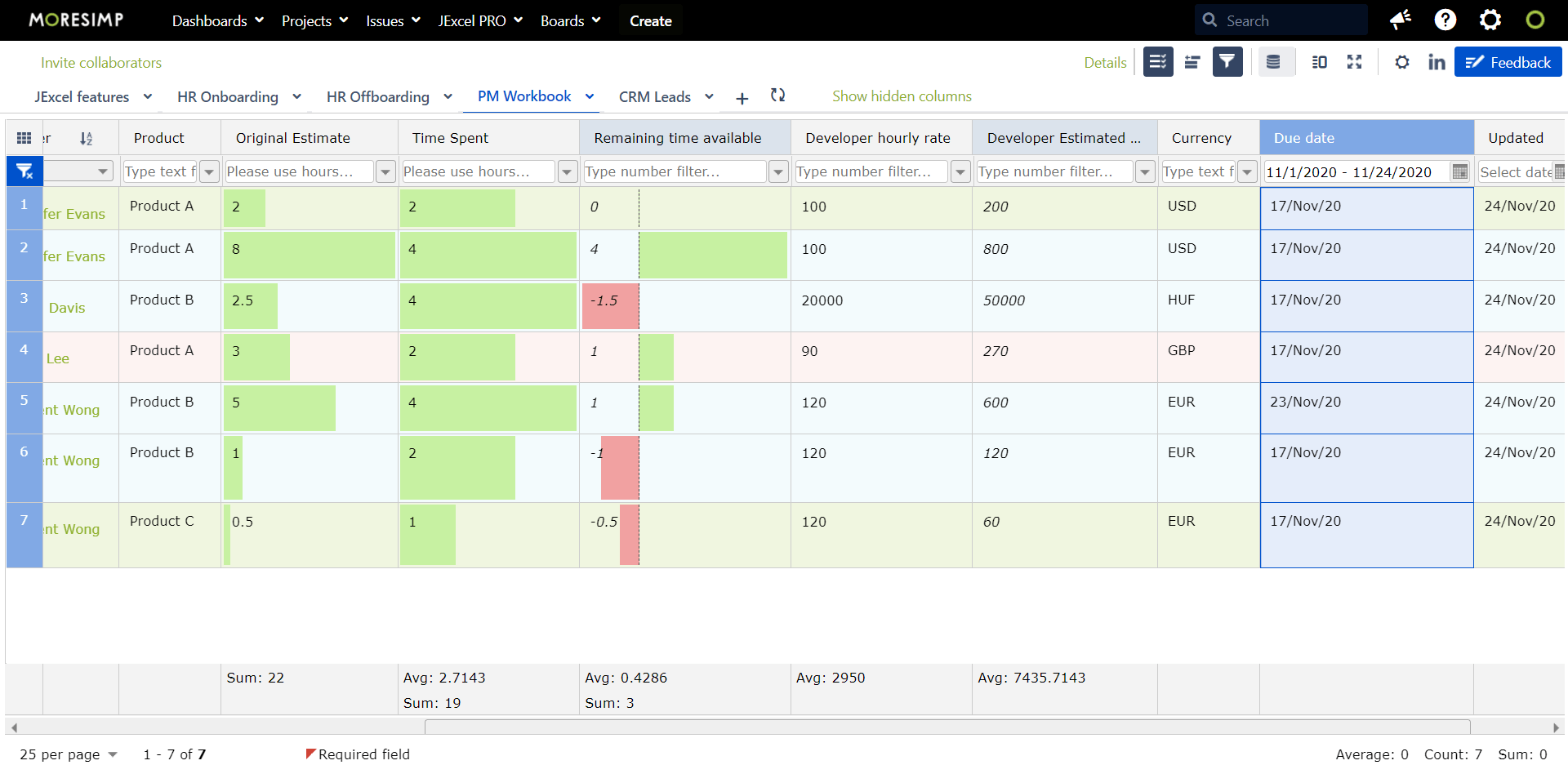 Manage your events!
Manage upcoming events or future meetings!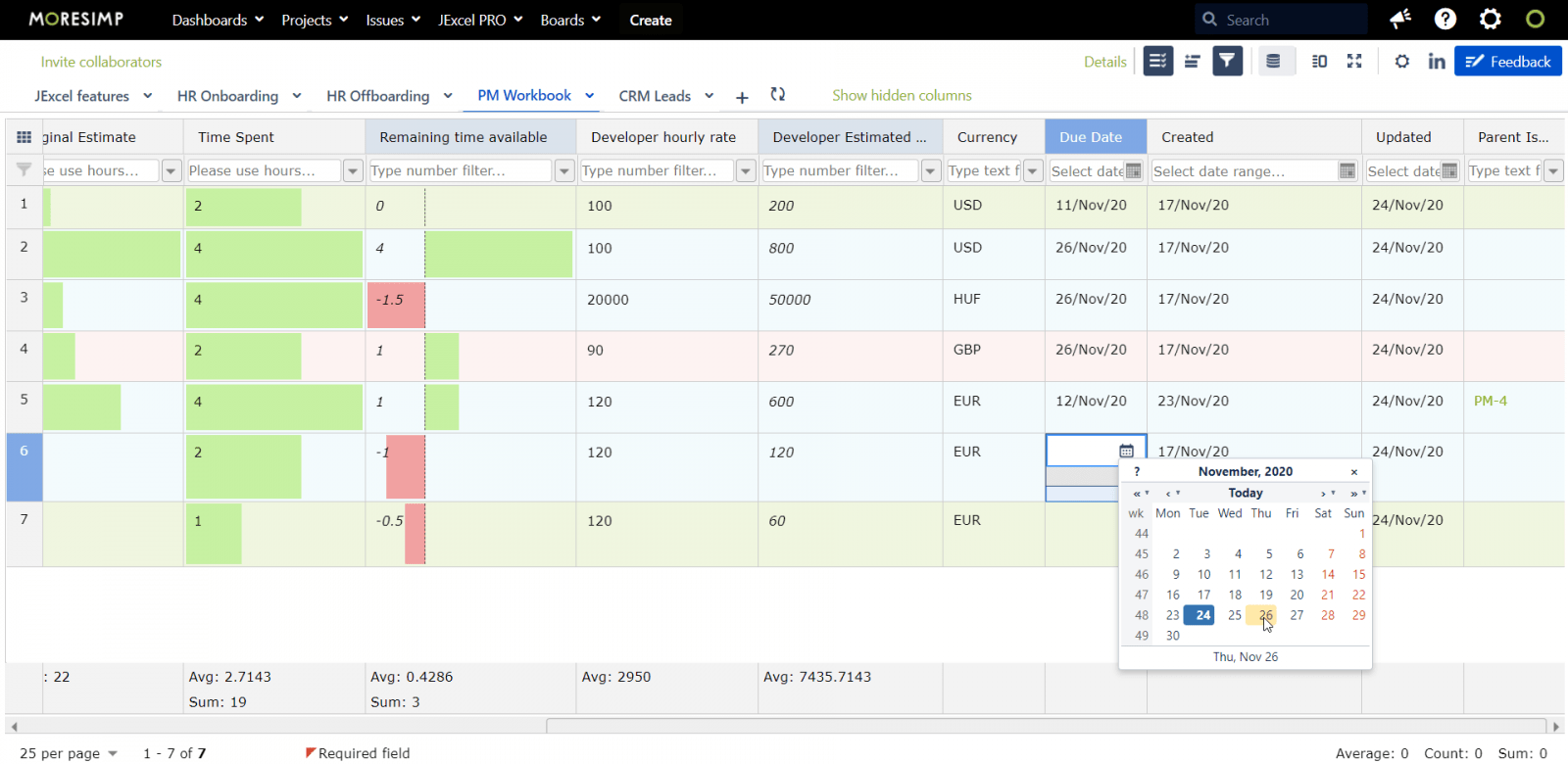 Collaborate
Follow up with any progression, comments or new attachments with JExcel, our super add-on for Jira!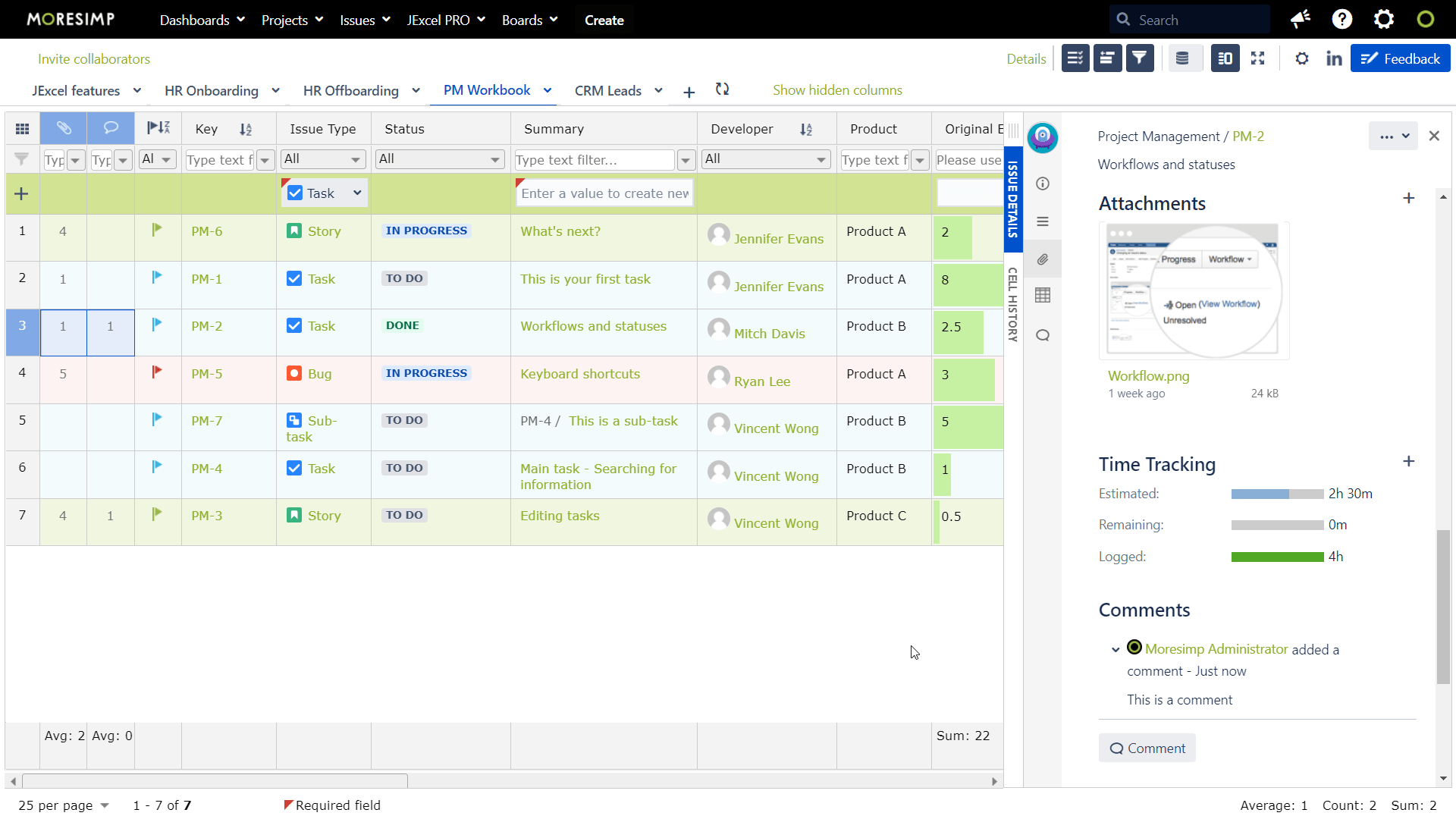 View task details directly from your workbook by opening JExcel sidebar (similar to issue detail view in agile boards).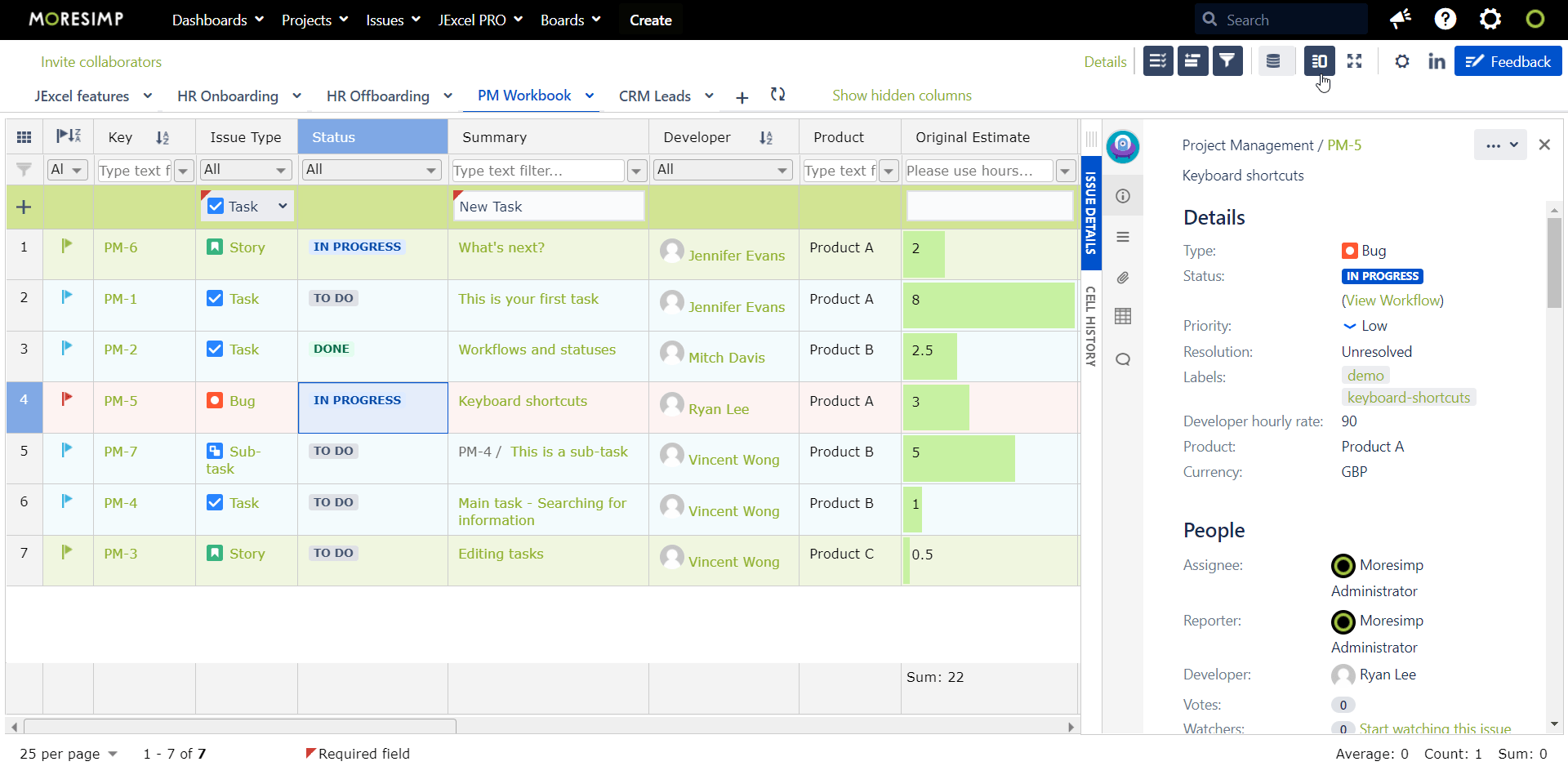 Excel-like interface
JExcel has a familiar, Excel-like interface tailored to Jira business users.
Transparency
JExcel is a great tool for getting your team's tasks on the same page.
Collaboration
Follow up with any progression, comments or new attachments with JExcel, our super add-on for Jira!
Visualization
Make your data more understandable! Visualize data by charts and create quick reports!